Sean Evans
Hoboken Chess Academy
Hoboken Charter school
3rd Grade
Question.what has Chess done for you?
Sean;Helps me learn to be quite, concentrat and follow rules!
Curt Beck wins State Championship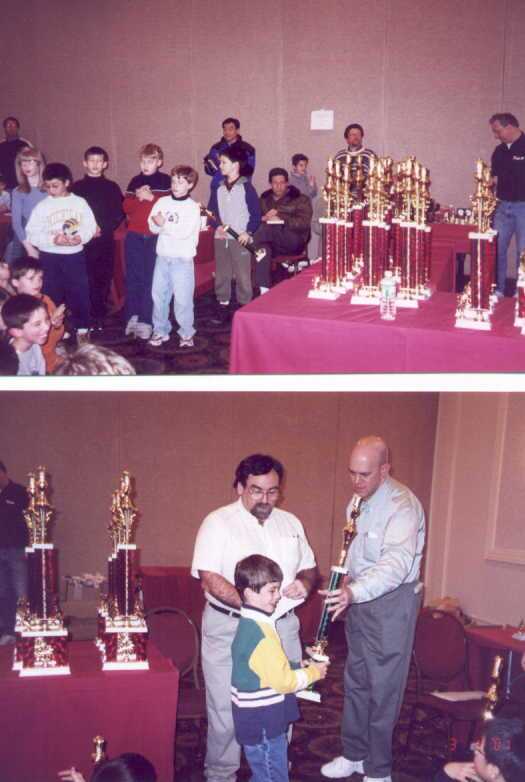 With hundrens of children from New Jersey competing, second grader Curt Beck from the Hoboken Chess academy and the Elysian Charter school in Hoboken finished a perfect 5-0 to win the New Jersey Scholastic State championship in Sommerset, N.J.
Above Curt receives his first Place trophy from the tournament director and the president of the New Jersey State chess federation.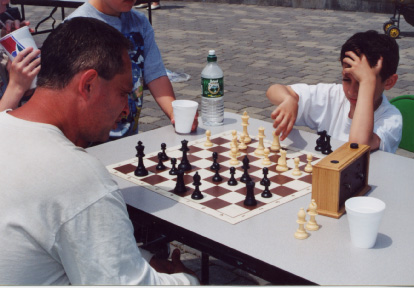 Damian Ruiz is a member of the Hoboken Chess Academy. Damian has benefited from participating in his second Summer Chess Camp. He was a member of the Elysian Charter School State Champion Chess team. He has also won individual tournament first place trophies.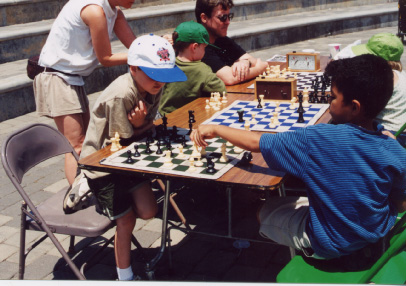 Menelick Arias is a member of the Hoboken Chess Academy. He participated in his first United States Chess Federation Chess tournament, winning second place! He's also is participating in the summer Chess Camp.
Ben and Tim Lenz are active members of the Hoboken Chess Academy summer chess program. They intend to begin tournament play.

Question.. to Ben. What to you like about chess?
Answer..I like to build stategies, and it helps me think alot better.

Question to Tim...What is your favorite thing about Chess?
Tim.. I like the stategies, sportmanship, and the fun.
Below top picture Ben plays at The World Famous Marshal chess club.
Bottom younger brother Tim
Enter content here