The Following names are of our generous sponsors.

If your name is not among them, inform us.
Email Hobokenchess@yahoo.com

Thank you Ricky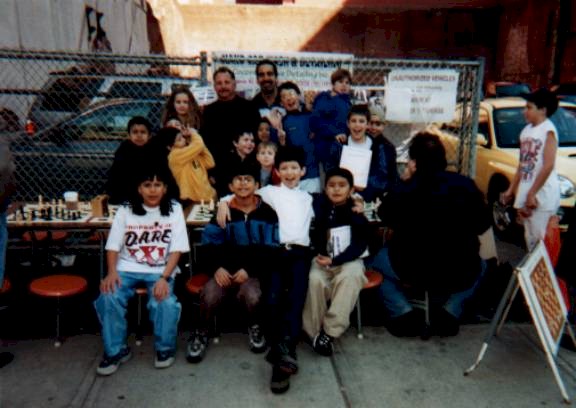 Gold Sponsors;
Over $1000
McCrea, Grant & family
Markevitch , Elizabeth & family
Raia, Frank "Pupie" & family
Council Woman Terry LaBrunno,
Next to Mayor David Roberts donated a chess table.
Silver Sponsors;
$250 & up.
Mrs Terry La Brunno & family.
Madison Bar & Grill.
Hoboken Exterminator
Bill & Family
Bronze Sponsors;
$10 - $25 per Month



Name First
Armstron , Tammie
Benschodsky , Judy
Borgese , Stephanie
Bourke , Kevin
Boyd , Evan
Bradley , Chris
Brennan , Bob
Burke , Bryan
Burlcott , Jack
Byrnes , John
Carrol , Anthony
Cartagma , Pura
Chalk , Liz
Colilithan , Terry
Cortez , Nancy
Coruser , Martine
Crago , William
Critchley , Paul
Croki , Jamie
Cruger , Michael
DelaVega , Dan
Dennis , Hellen
DePhillips , Raymond
DeSilva , Paulo
DiVinon , Gavin
Donnely , Marc
English , Jim
Feliciano , Jorge
Finn , Siobhan
Flett , Mike
Floria , Richard
Garcia , Raul
Gardner , James
Gardner , Madelin
Gil-Arias , B
Greenwood , Nicole
Hanavan , Frank
Hans , Tracy
Hoersch , Joanne
Hough , Julia
Hoyh , Julia
Hunt , Kate
Isaacsan , Mica
Javier , Rosa
Jchiltt , Danna
Jennisys , Tim
Keohane , Peg
Kessler , Abra
Lessagder , Jerry
Lonon , Yasmine
Mannini , Lisa
Matos , Jessie
McDermott , C
McGrath , Brian
Mcmaron , Trish
Meed , John E. M.D.
Menilia , Jenni
Mercado , Jerry
Misha ,
Moody , P
Moreca , Joseph
Mulk , Greg
Napolitano , R
Nordstrom , Rachel
Pala , Marin
Pernell , Judge
Phillips , Denis
Pilchev , John
Powell , H.D.
Preston , Pam
Resenberg , Ben
Rivera , Myrna
Roberts , Roy
Roxas , Adela
Ryan , Jim
Salazar , Guillemo
Sandback , Annika
Seda , Zoe
Seidel , Denis
Serrano , Josefav
Seto , Arlene
Shan , Linda
Shearwood , Leslie
Shrager , Paul
Simmons , Marcia
Spa , Pat
Spanake , Jase
Stneck , Paul
Tan , Chris
Tavlin , Cynthia
Thomptson , Jim
Trigmis , John
Tuck , Brian
V , Emmett
Wallace , Jackie
West , Guy
Willis , Mairi